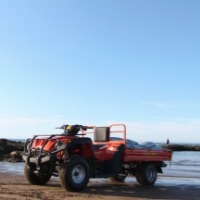 AFTER SERVICE
- About us -
We are grateful the support and care from our customers on NICHINO cultivators, there are integrated after sales service to make all users no worry.
- Foreign regions -
We have agents in all countries, one service base in Thailand, also one service base each in Fujian Province and Yunnan Province for China, to provide technical support for neighboring countries.
Head office in Taiwan provide the update information、technical support and practical operation other than Thailand and China. We adopt the user opinion to develop our machine to be the local model in order to optimize our product.
- Taiwan region -
There are over 100 locations including all agents and service bases in Taiwan (Taiwan outer Island is included).
- Suggestions and Comments -
We welcome any service comments or technical questions, please call our company service line: 02-2622-3877 or mail to:
nichino.tw@gmail.com
, we will try our best to provide you the satisfied reply and feedback.
Business Offices in Taiwan
Direct Sales Stores in North District:
No. 1, Sec. 1, Danjin Rd., Tamsui Dist., New Taipei City 251, Taiwan
TEL : 02-2628-1660
Office in Central District:
No. 19, Ln. 81, Dongning Rd., Puxin Township, Changhua County 513, Taiwan
TEL : 0966-592-576
Office in South District:
No.629-1, Section 1, Zhongzheng Road, Rende District, Tainan City
TEL : 06- 6986-236 / 0988-980-957
Office in East District:
No. 218, Zhongxing Rd., Fuli Township, Hualien County 983, Taiwan
TEL : 0905-262-080