- NICHINO IE-250 NEW AGRICULTURAL VEHICLES -
TWD: 155,000 (14PS)
Brand new independent mold, the maximum load capacity is 400KGW for the ground,
no matter agricultural products carry or leisure transport is quite efficient.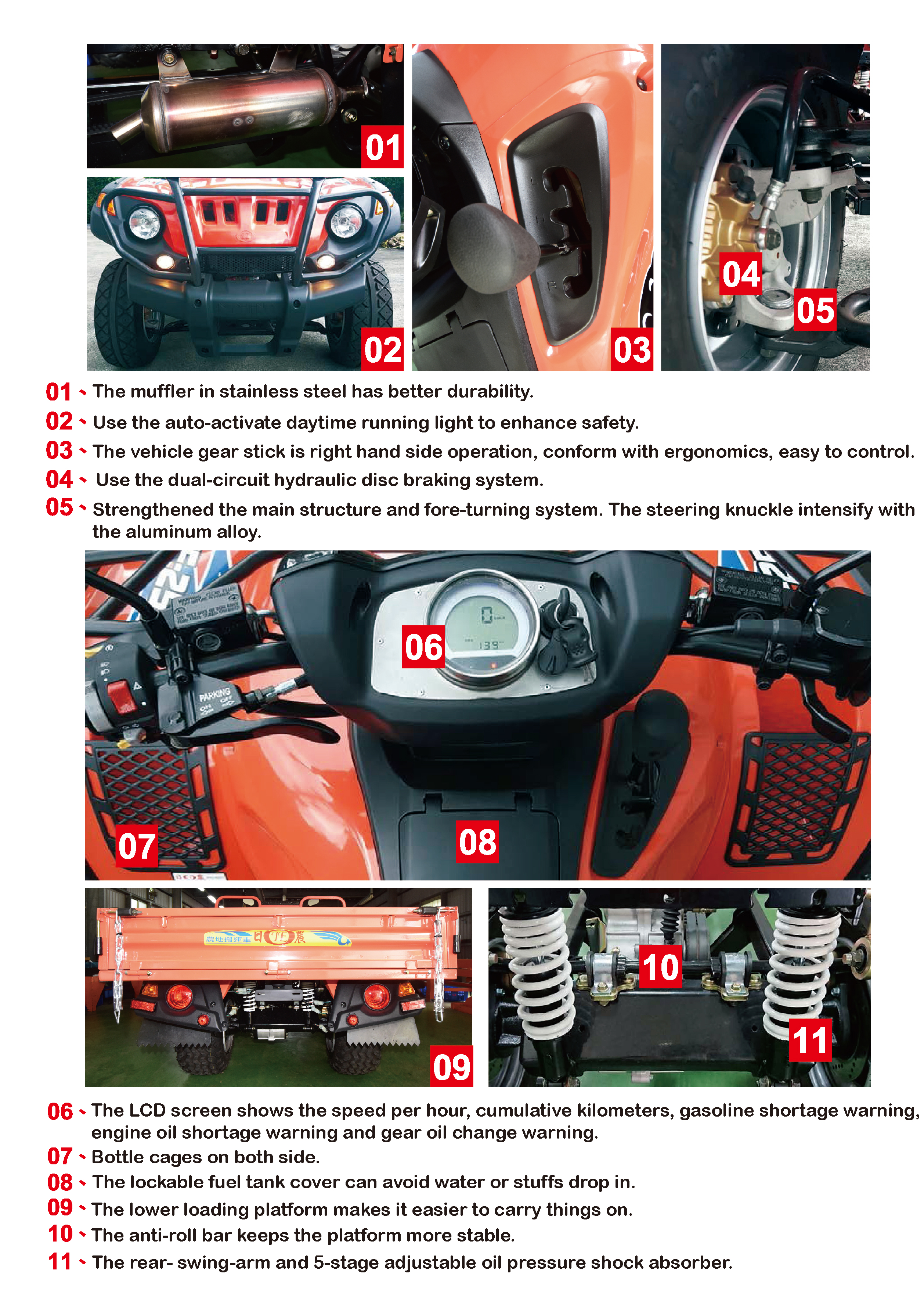 Brand new independent mold.
The front shell engine is beautiful and generous, with widened width and good dust and water resistance.
The engine power generation system is upgraded to a three-way full wave.
The generator has sufficient power supply, and there will be no problem of insufficient power supply for frequent start-ups in short-distance use.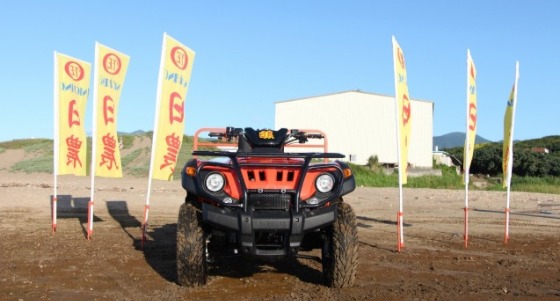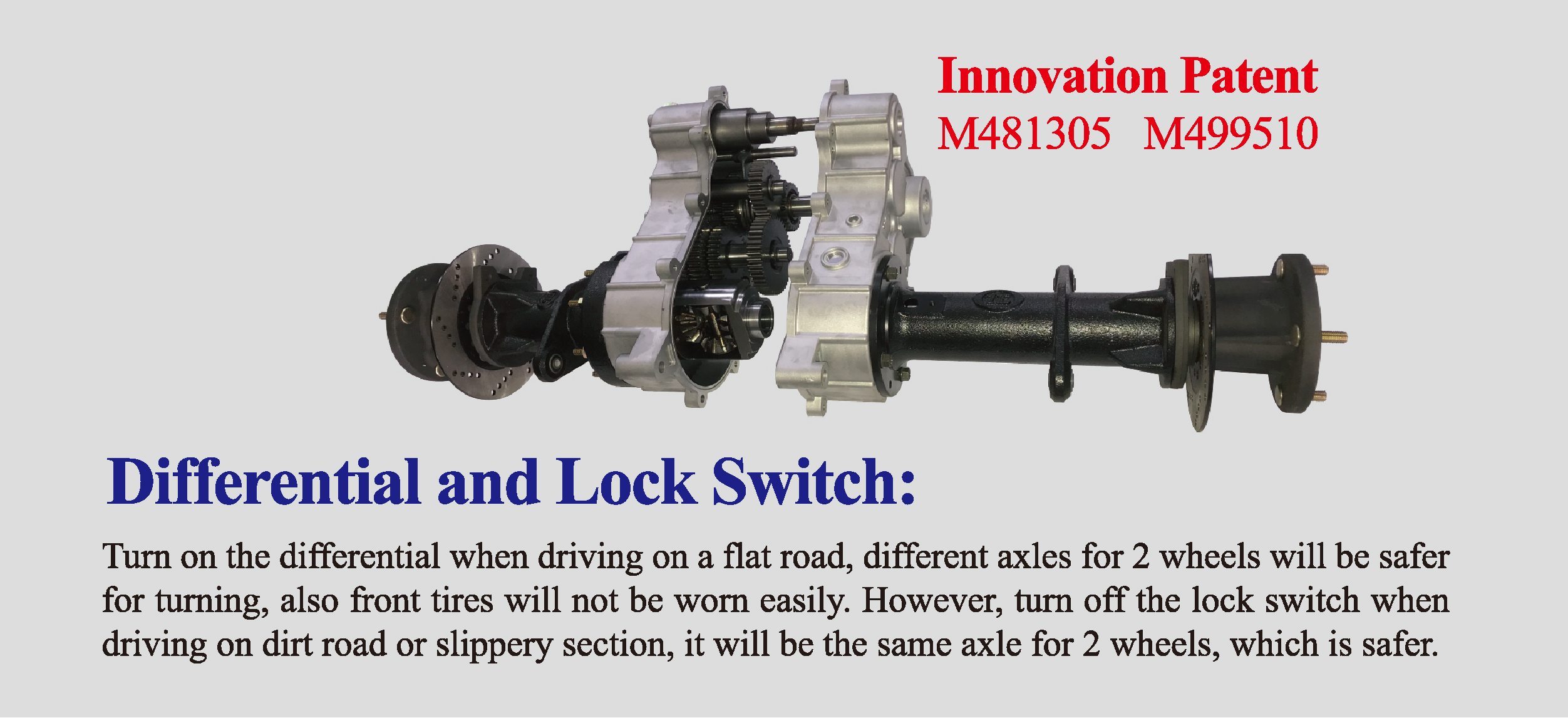 - Exclusive patent
Original differential and lock switch