- NICHINO 650N CULTIVATOR -

TWD$40,000
(Mitsubishi 6.3PS)

Professional model for cultivating,ergonomic design for safe and simple operation.
Soil lossening forall kinds of dry plantation.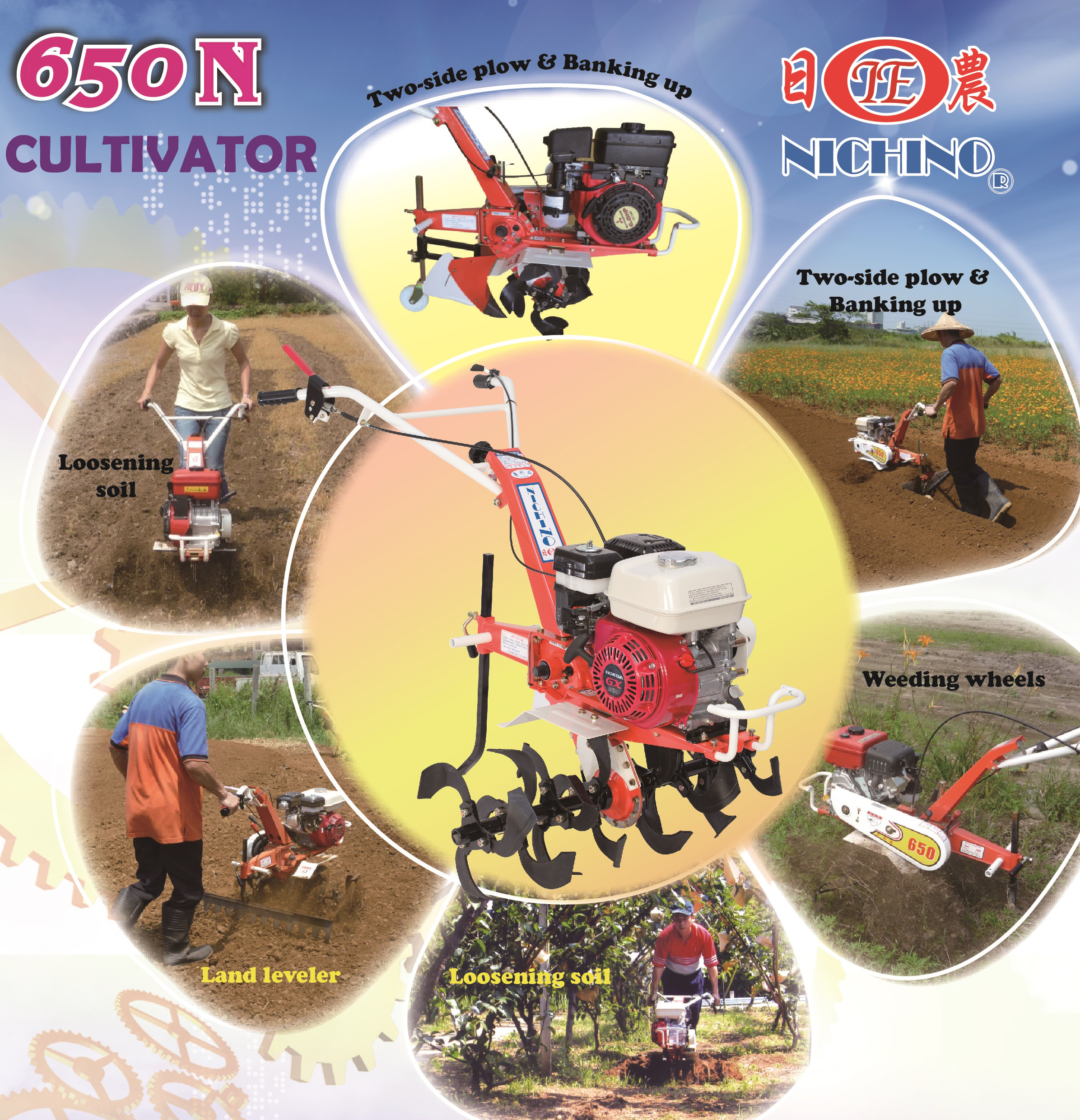 The machine is durable and light,easy operate on mountain slope.Belt driven gear transmission give the highest efficiency.
Oil bath type air filter,reduce soil suck in causing malfunction.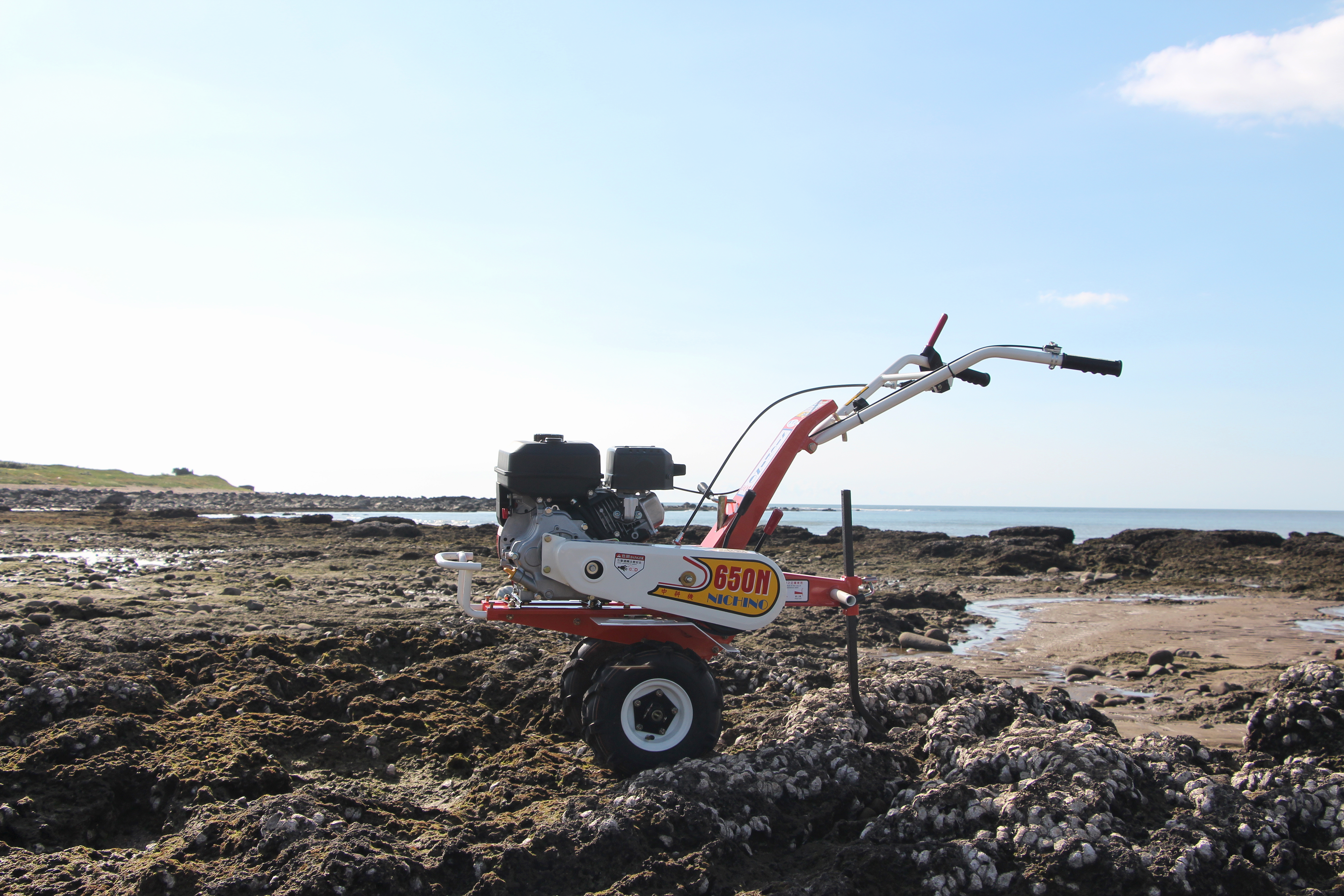 - Specifications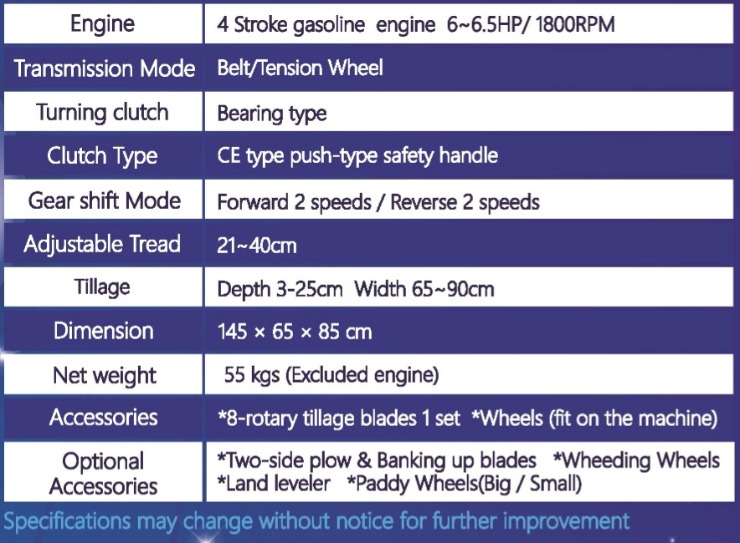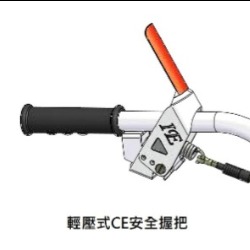 Special design to have light press GE safety grip to use more comfortable and relaxing.
- Standard Acccessories Installation -